Kick start innovative thinking and new ideas
Create and capture business value to drive growth
Identify opportunities to achieve innovation breakthrough
Innovation goes beyond making changes in products and technologies. Learn the techniques to generate, develop and implement sustainable innovations along the value chain—creating combined capabilities that lock out the competition. Upon completion of this programme, participants would be able to kick start innovation breakthroughs in their organisation—creating and capturing business value to drive growth.
The innovation certificate is awarded by the Global Innovation Management Institute (GIMI), a global non-profit standard certification board for innovation and innovation management. It aims to make innovation a professional business discipline by increasing the adoption of standards, developing of innovation capabilities and building a community of innovation practitioners.
Join the global network of 10,000 other professionals and MBA students who have been certified.
Benefits for the organisation
  GIMI Level 1 certified individuals would be able to:
Generate more and better ideas using the tools and techniques.
Connect these ideas or dots to form robust business concepts.
Define the innovation ecosystem that includes internal capabilities and external environment.
Kick start the pathway to innovation breakthroughs for the organisation.

GIMI CERTIFICATION PATHWAY
Level 1
ASSOCIATE
UNDERSTAND INNOVATION FOR PRACTITIONERS
Level 2
MASTER
MASTER INNOVATION TOOLS AND BUILD BUSINESS CONCEPTS
Level 3
MANAGER
DEVELOP AND MANAGE INNOVATION PROGRAMS
Level 4
LEADER
COMMERCIALIZE IDEAS AND/OR MANAGE INNOVATION INITIATIVES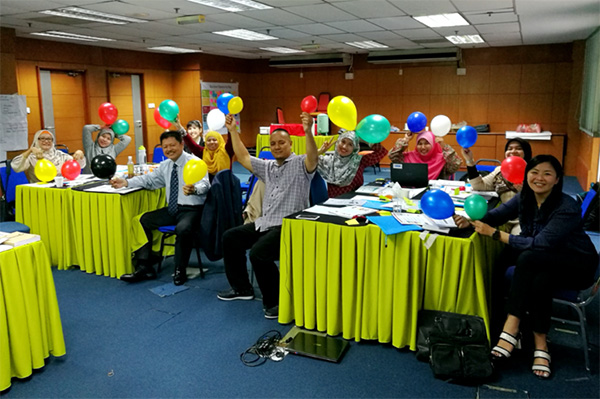 GIMI LEVEL 1 PROGRAMME OUTLINE
DAY 1
Module 1: Demystifying innovation
Identify the need to capture innovation premiums and become the company to invest in, the brand to buy, the partner of choice and a great place to work
Define the innovation ecosystem which is not only changes in offerings or technology but also changes in business models, partners, experience, delivery and markets
Recognise what constitutes an innovation breakthrough focusing on four key components – trends, needs, business models and combined capabilities
Module 2: Innovation techniques and creative problem solving
Generate more and better ideas using a structured approach for creative problem solving
Practise building your own innovation technique through creative combinations of compelling trends, basic human needs and simple yet proven business models for creating new value across the innovation value chain
DAY 2
Module 3: Innovation breakthrough process
Review the methodology behind an innovation breakthrough process
Develop strategic innovation focus, business opportunity map, fields-of-play, business concepts and an implementation plan
DAY 3
Certification and revision workshop Online certification exam (GIMI Level 1)
WEBINAR AND BLENDED LEARNING
Due to the restricted movement order, all workshops are rescheduled. However, we are offering a combination of webinars that can be done currently and workshop later. The webinars will focus on theoretical concepts for the online certification, and once the situation stablises we will conduct workshops for hands-on application.
FEES
RM4,600 per pax inclusive GIMI Level 1 certificate (valued at USD500+), upon passing the exam, materials, SST and all taxes. Qualified HRDF employers receive a 50% sponsorship (their levy will be deducted RM2,300).
For in-house workshops, please contact KC at 019-4790028. Training calendar: www.clarus.my/calendar