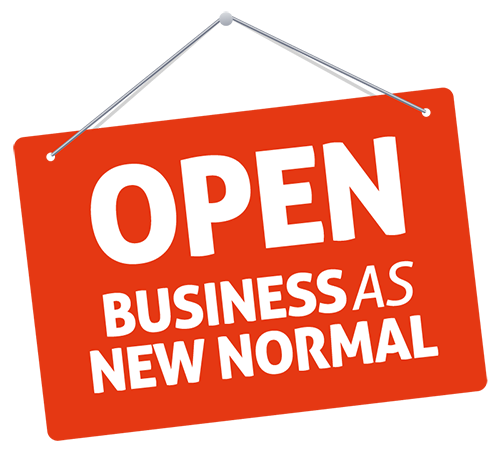 Get back to business safely by implementing innovative solutions
WINNING IN THE NEW NORMAL
SOFTWARE & WEBINAR
HRDF SBL-KHAS
Map each stakeholder interaction and journey—from suppliers to employees and customers—and identify unsafe and safe practices
Leverage insights to develop SOPs and solutions to transform your business and operational model
Collaborate with colleagues to build competitive advantage for your organisation
Save LIVES & LIVELIHOODS: Keep stakeholders safe & the economy running
BUSINESSES ARE STRUGGLING
COVID-19 has hit the business hard: Orders are cancelled, cashflow is tight. How do we overcome this crisis? Apart from keeping our distance, washing hands, and wearing masks, there is no systematic approach to identifying problems and finding solutions.
WE CAN HELP
We offer a software-based support system to get your business back on track. Combining strategy, innovation and access to emerging technologies, you can be back in business within weeks—operating with cutting edge technologies and processes that allow you to operate safely and profitably.
Innovation Expertise
Combining decades of innovation and strategy work, we walk you through a simple, yet powerful process.
Software Tools
With our innovation software tools, you build your strategy in an efficient and effective way.
Global Network
We have curated the best emerging technologies so you can acquire them and get back to business quickly.
We need to overcome the FEAR of ALL STAKEHOLDERS
Target Audience
Those who need to develop safe processes and new approaches to engage stakeholders such as
Business owners and directors
Functional leaders from operations, HR, supply chain, health and safety, sales and customer service etc
Programme or project managers and subject matter experts such as business continuity, change management etc
Government and agency officers
Programme Objectives
Identify the stakeholders you interact with along your value chain—your customers, employees and suppliers
Identify the unsafe processes along your value chain and prioritize them by highest risk
Identify solutions and emerging technologies that you can implement to transform your critical unsafe processes into safe ones
Connect with companies that can sell you the solutions you need to implement, then implement your new-normal processes that enable you to get up and running profitably
Break silos and collaborate with colleagues to identify new ideas and approaches to build competitive advantage for your organization
Lead your organisation forward
Programme Benefits
Gain competitive advantage as you kick start your business safely and strategically in the new normal
Access global data base of innovative solutions and connect with companies that offer technological solutions
Get personal with every stakeholder as you identify each persona, map each persona's journey with the company, risks and solutions for everyone
Collaborate across silos to identify solutions that will get your organisation operating successfully in the new normal
Work and edit the information as situation changes and download reports in PowerPoint for leadership presentations
We need innovative solutions beyond the obvious Six-Feet-Apart solutions that are safe, low-cost & actionable and help differentiates from competition
For each stakeholder, we will create a range of personas and develop solutions to be able to get back to business safely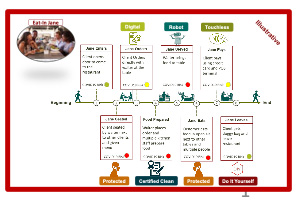 For each unsafe process, we find solutions from our global database of beyond six-feet-apart solutions that are low-cost and easy to implement
Collaborate with up to 5 co-workers online using our software
HOW IT WORKS
Participate in an online workshop
Collaborate with colleagues using the software
What
Attend 2 days online workshop (total 7 hours)
Get 6 months access to software (self-learning)
Get additional 1 year access to work (view-only)
Why
Familiarise with the process and concepts, get hands-on practice
Collaborate with colleagues and work on your company's processes
Back up materials and resources
How

Discover steps to win in the new normal
Get instructions on how to use the software
Practise with the software applying key learnings on a case study

Create multiple company projects in parallel
Download all work in PowerPoint, plus performance review and monitoring scorecards
Access database of different journey maps and sol
utions that can be used to stimulate discussions

View work that has been done and download reports
DAY 1
9am-10am

Winning in the new normal:

Identifying solutions beyond the normal "Six-feet apart" solutions

10am-11am
Introduction to case study and software
11am-12:30pm

Hands-on software application:

Company and CEO alignment
Identify key personas
DAY 2
9am-9:30am
Recap of Day 1 and Q&A
Overview of Day 2 agenda
9:30am-11am

Hands-on software application:

Map unsafe journeys
Solutions Brainstorming: Make unsafe journeys safe
Implementation plan

11am-12:30pm
Report preparation and presentation
Participants are requested to login to the webinar platform 15 minutes earlier.
A certificate of completion will be issued upon submission of report and presentation of case study.
Create multiple campaigns
Create multiple personas and journey maps for different stakeholders
Add steps for the journey map, modify them and assign safety ranking to all steps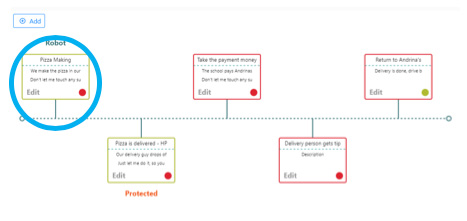 Brainstorm solutions or view our database of different journey maps and solutions that can be used to stimulate discussions
Download all work in PowerPoint as well as performance review and monitoring scorecards
Case Study: Borneo Eco Tours
Locals for Global Leadership
About Clarus Consulting
Clarus Consulting Sdn Bhd (1233574-V) is a certified training provider of the Global Innovation Management Institute (GIMI) and partner of IXL Center, a leading innovation management consulting group based in MA, USA. Clarus Consulting is also a member of the GIMI global Think Tank board that is helping companies around the world to get back to business safely.