LOCALS FOR GLOBAL LEADERSHIP
We enable leaders to discover and articulate their value proposition—gaining an edge in the global marketplace. We offer programmes that influence mindsets and behaviours—driving innovation and cultural transformation in organisations.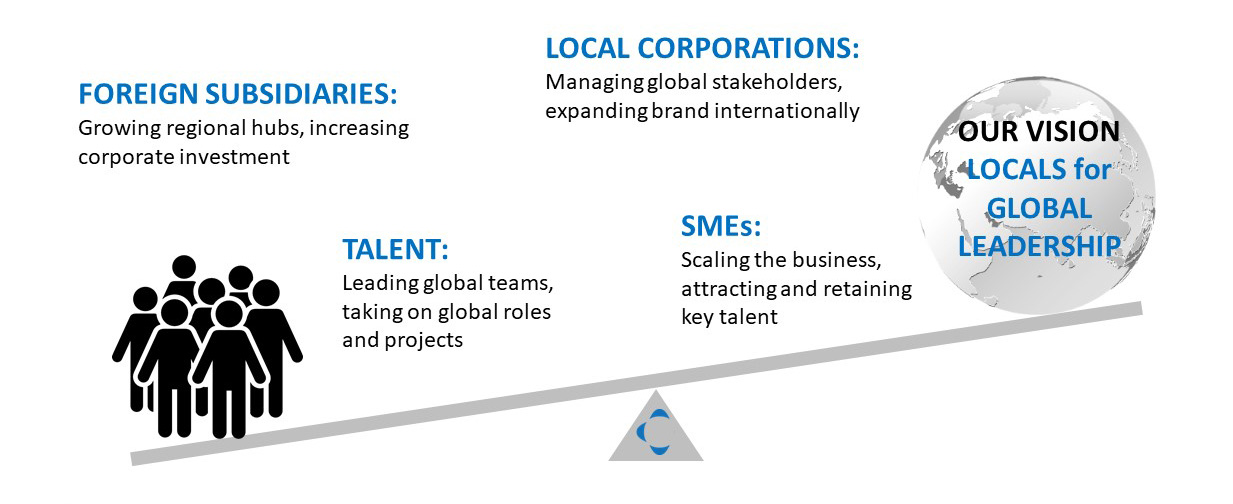 INTEGRITY
The backbone of our decisions and actions.
LEADERSHIP
As thought leaders, we inspire others to achieve transformational success in their personal or organisational capacity.
COLLABORATION
We build relationships with our partners, clients, community and colleagues and help them achieve their goals.
GLOBAL EXPERTISE
We leverage on and provide global perspectives to trigger ideas and break through boundaries.